The first joint international winter scientific event of the group of five top Iranian universities of Technology (UT5), entitled "Real World Optimization Projects" was organized by IUT International Scientific Cooperation Center of Isfahan University of Technology on December 21, 2020.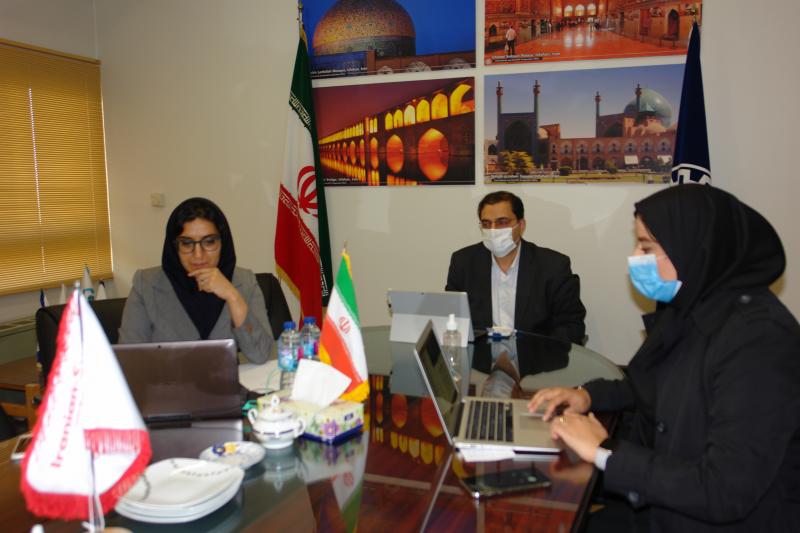 The purpose of this one-day event was to discuss a large number of real-world optimization projects and advanced solution methods and algorithms for tackling with various large-scale problems in various engineering issues such as Electrical Engineering, Mechanical Engineering, Aerospace and Chemical Engineering. The event provided an opportunity for researchers and those interested in optimization topics to explore different experiences for future effective international collaboration, multiple disciplines and joint networks in the field of science and technology.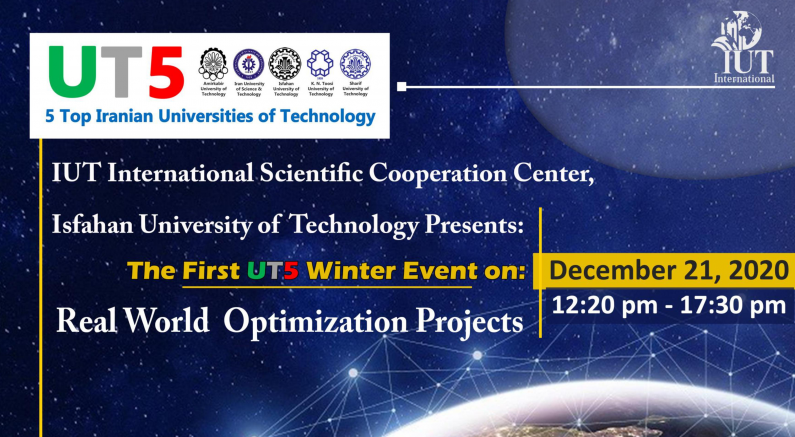 The one-day event, which had more than 90 attendees, was attended by 78% of graduate students and researchers, and about 18% of the faculty members of the country's top universities.
Speakers of this scientific event: Dr. Mohammad Mehdi Naghsh, Associate Professor from Electrical and Computer Engineering Department, Isfahan University of Technology, Dr. Hadi Mossadegh, Assistant Professor, Department of Industrial Engineering, Amirkabir University of Technology and Post-doctoral fellow at Ontario Tech University, Canada; Dr. Maryam Salami, Early stage Researcher at ITN, Marie Curie 7th Framwork, CNR, Italy; Dr. Mohammad Reza Zahir Emami, CEO of Farassan Manufacturing & Industrial Company, Dr. Pietro Belotti, Assistant Professor at Clemson University in South Carolina and Developer at FICO, Birmingham; Dr. Mohammad Reza Peyghami from the Khajeh Nasir Toosi University of Technology; and Dr. Behrouz Touri, Assistant Professor at the Department of Electrical and Computer Engineering, University of San Diego, California.
In order to comply with the health protocols against COVID-19, electrical certificates of attendance were issued in English for the participants of this one-day event.