This virtual symposium was held on Sunday, February 21, 2021, hosted by MSRT. 
In this meeting, Dr. Salar Amoli talked about the importance of the role of international organizations that the existence of organizations such as the United Nations, OPEC, ECO and D-8 shows the need for more convergence in the region. He added that the important point in this globalization era is that each country relinquishes part of its national sovereignty and gains a part of the globalization sovereignty; I hope that our universities will consider the context of internationalization and become members of at least four or five international organizations and unions, and in this regard, make the necessary coordination with the Ministry of Science, Research and Technology and the Ministry of Foreign Affairs. 
Dr. Baharvand, Deputy Minister of Legal and International Affairs of the Ministry of Foreign Affairs, continued the meeting by saying: "Iran has been very successful with its active presence and cooperation with international organizations and unions as it has had competent representatives". He added that we should try to be more active in making international norms, and participate in laying out laws and norms. By joining these organizations, we should try to benefit from their experiences and have a purposeful presence.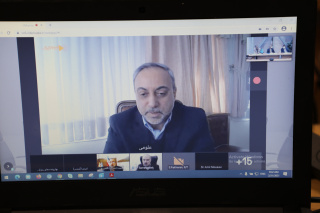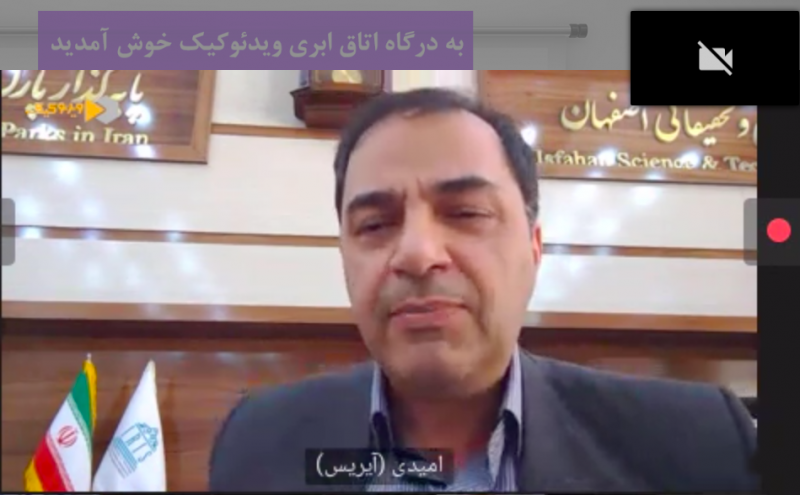 For the rest of the meeting, some deputies and directors of international relations of universities and research organizations expressed their views and opinions. Prof. Dr. Mohammad Javad Omidi, Vice President of Isfahan University of Technology for International Scientific Cooperation and Technology Infrastructures and Director of the UNESCO Regional Center of IRIS, presented a report on the activities and actions of the center and some of its problems and challenges.
Prof. Mahmoud Tabrizchi, a professor at the Department of Chemistry - IUT, gave a brief overview of a SESAME-related report on "Synchrotron Light for Experimental Science and Application in the Middle East".