In this meeting, Prof. Mohammad Javad Omidi, the former director of International Scientific Cooperation Center was honored and Prof. Peiman Mosaddegh, was announced as the new director.
This event was arranged on July 25, 2022, and in the presence of IUT President and the administrative staff of the International Center.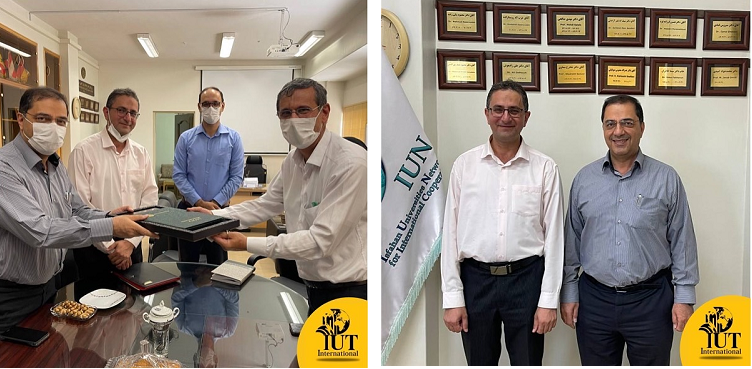 In this meeting, which was held following the acceptance of Prof. Omidi's resignation from this position, the IUT President appreciated and thanked Prof. Omidi for his valuable efforts in improving this center during his administration and wished Prof. Mosaddegh success for directing this center and also asserted that Prof. Mosaddegh's abilities and experiences will be definitely effective in achieving the university's internationalization goals.
According to the decision of the university president, Prof. Omidi was retained as the Acting President for the Development of Technological Infrastructures.