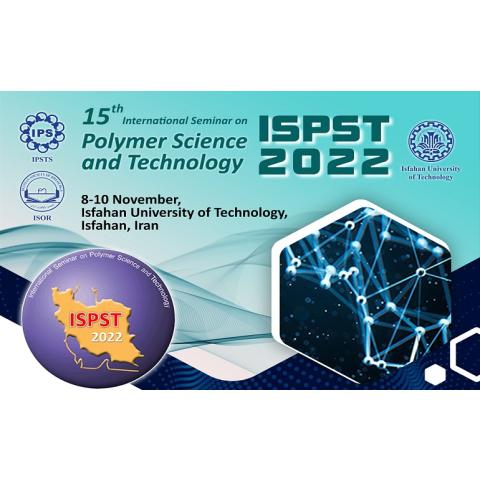 Iranian Polymer Society invites all the participants from all over the world to attend "15th International Seminar on Polymer Science and Technology" during 8-10 November 2022 , at Isfahan University of Technology. This international gathering is primarily devoted to Application of Polymers in Management of Natural Disasters and includes Keynote presentations, Orals and interactive discussions, Poster presentations and Exhibitions on both scientific and social aspects of vast polymeric research activities.
This long standing and biggest event on polymer science and technology in Iran seeks to achieve the best collection of expertise from academia and industry throughout Iran and other countries.
ISPST 2022 is the place where members of academics and industries in the field of polymer science and technology all around the word gather not only to actively participate in the scientific character of the conference but to enjoy the visit of the third biggest city in Iran, Esfahan, where numerous tourist attraction places including museums, memorials, cultural and historical sites can be found. Department of Polymer
Engineering at Isfahan University of Technology has the great opportunity to host this event on 8 -10 November 2022.
For further information please visit: https://ispst.ir/index.php?&slct_pg_id=10&sid=1&slc_lang=en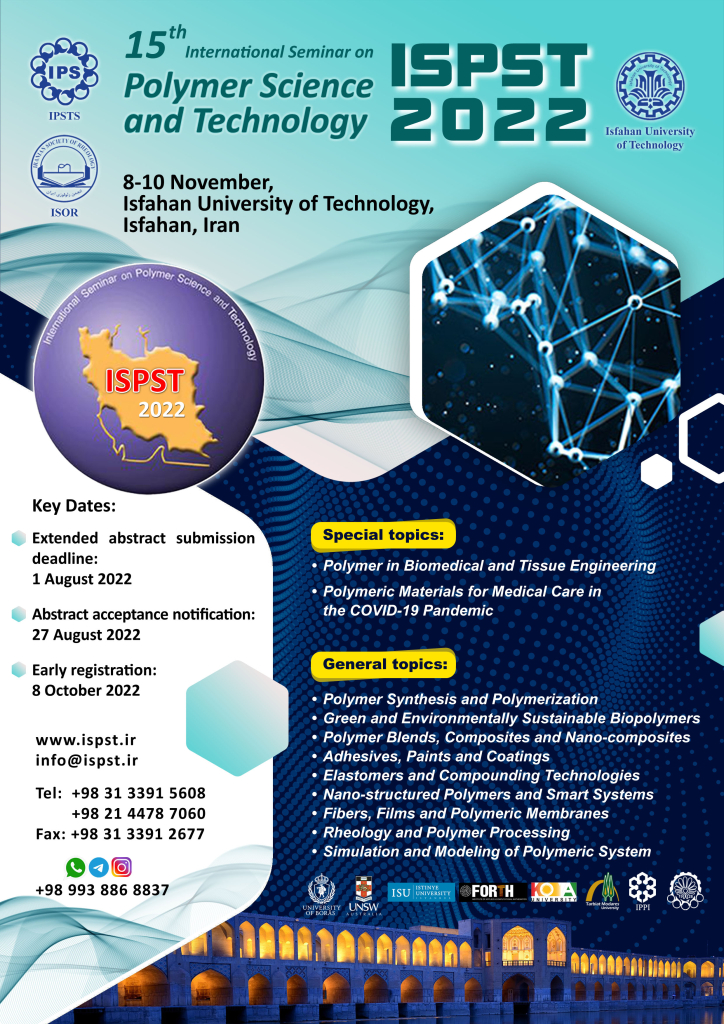 Scientific Organizers & Sponsors of 15th International Seminar on Polymer Science and Technology (ISPST 2022)
Financial Sponsors
| | | |
| --- | --- | --- |
| Main Members of ISPST2022 | | |
| Prof. R. Bagheri, President | Isfahan University of Technology | |
| Dr. T. Behzad, Chair of Scientific Committee | Isfahan University of Technology | |
| Dr. M. Masoomi, Chair of Executive Committee | Isfahan University of Technology | |
| Prof. M. Nekoomanesh, IPS President | Iran Polymer and Petrochemical | |
| Mrs. M. Hafezi (PhD student), Office manager | Isfahan University of Technology | |