Contact information:
Department of Chemical Engineering,
Isfahan University of Technology (IUT)
+98 31 33912675-6
Fax: +98 31 33912677
Faculty's Catalogue:
Check out The Website:
The Chemical Engineering Department was established in 1982 at the Isfahan University of Technology (IUT). The department has constantly developed so the total number of graduated students has been ever-increasing. Full time faculty members are teaching and carrying research activities in different fields of Chemical Engineering including Transport Phenomena, Membrane Processes, Catalytic Systems, Adsorption and other Separation Processes, Process Design, Reaction Engineering, Polymer Science and Engineering, Biotechnology, Synthesis and Application of Nano- and Bio­ Materials, Computational Fluid Dynamics (CFD) in the well-equipped laboratories available in the department.
At the present time the Department of Chemical Engineering offers three programs of Bachelor of Science (B.Sc.), Master of Science (M.Sc.), and Doctor of Philosophy (PhD).
Transport Phenomena.
Water Treatment and Pollution Control
Membrane Processes: Organic and Inorganic Membranes Synthesis and Application
Modeling and Simulation
Computational Fluid Dynamics (CFD)
Nano-Particles Synthesis and Chracterization
Nano-fluid Application in Mass and Head Transfer
Supercritical Fluid Technology: Principles and Applications
Conventional Separation Processes including: Distillation, Adsorption, Absorption, etc.
Polymer Synthesis and Processing
Biotechnology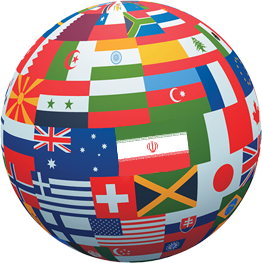 International Partners
Co-operation between Isfahan University of Technology and University College of Boras, Sweden
Iran Nanotechnology initiative council awards
Top Researchers awards of Isfahan Province in 2012 and 2013
The B.Sc. Program includes one of the three majors in Chemical Engineering: Petrochemical Industries, Polymer Industries, and Biotechnology.
Undergraduate students must take 20 credits in general education courses, 50 credits in basic science courses, 60 credits of major-specific courses and 10 credits in elective courses (a total of 140 credits) to qualify for the B.Sc. degree. You can download undergraduate courses curriculum from here and undergraduate courses description from here.
The M.Sc. program includes the three majors of: Chemical Engineering, Polymer Engineering, and Biotechnology. However, the M.Sc. students in the Chemical Engineering major pursue their study in one of the following fields of study: Separation Processes, Transport Phenomena, and Processes Design.
The Ph.D. program in this department covers two majors of Chemical Engineering and Polymer Engineering.
You can download graduate courses curriculum from here and graduate courses description from here.