Collaboration with Non-Resident Iranians
 Establishment of a specialty collaboration base with Non-Resident Iranian scientists and specialists in Isfahan University of Technology
In collaboration with Iran National Elites Foundation and Vice-Presidency for Science and Technology, Isfahan University of Technology has established a specialty base in order to collaborate with non-resident Iranian scientists and researchers.
The main goals of this plan are to transfer knowledge, gain experience and exchange technical ideas through supporting scientific and research programs including postdoctoral opportunities, sabbaticals, short-term and long-term technical projects and conducting lectures and professional workshops to improve effective communication between non-resident Iranian scientists and specialists.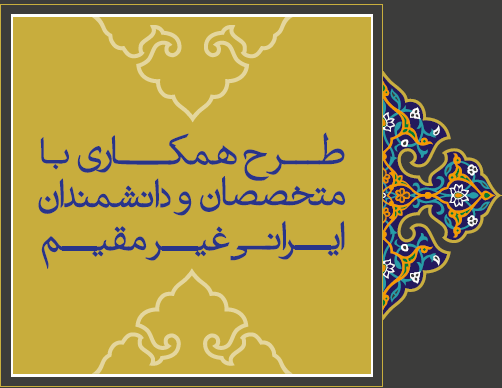 Following its previous policies about extending scientific and research collaboration with all non-resident scientists, Isfahan University of Technology warmly welcomes all the scientists and experts who live abroad to participate in this plan.
Applicants may visit https://international.bmn.ir and go to the cooperation system and select Isfahan University of Technology in the section of choosing the center for collaboration.